Equipment Sales & Service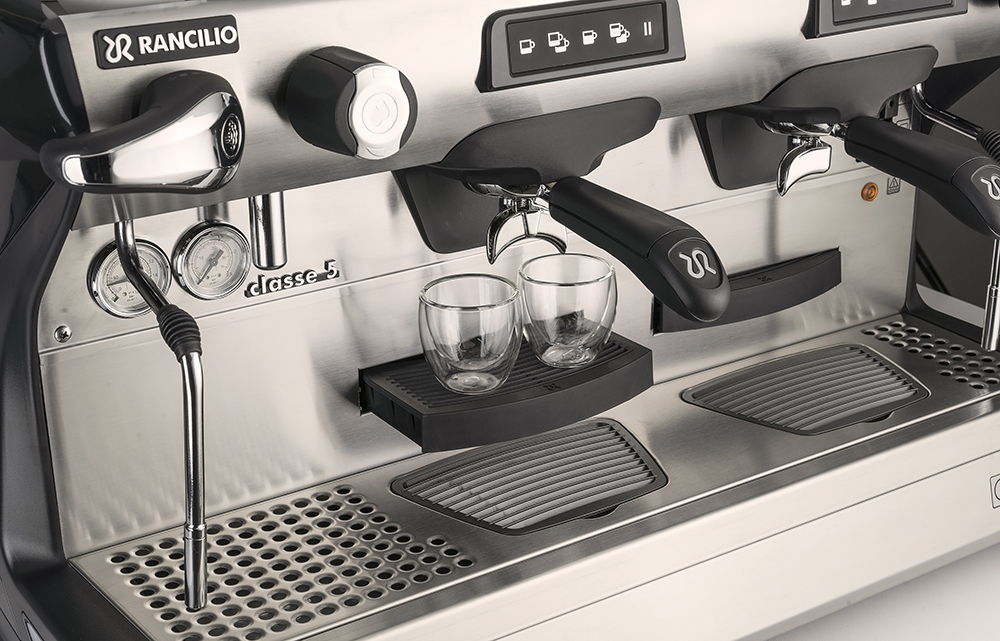 EQUIPMENT & SERVICE From brewing equipment to essential accessories, this is your hub for everything you need to brew an incredible cup of coffee for your cafe, restaurant, office or small business. 

NEED HELP FAST? If you have an immediate need for service on your equipment, contact us! Whether you are a current Higher Grounds customer or not, we can help you find a qualified service technician.

OPENING A NEW RESTAURANT OR CAFE?  Contact us to schedule your free, on-site consultation. We'll help you decide on an equipment and service setup that's right for you and your business. 

CONTACT US: equipment@highergroundstrading.com | 231-922-9009

Whether you have or are opening a cafe, restaurant, or market, we'd love to support you in your quest to serve excellent coffee. Just as top-quality beans are essential for producing an excellent cup of coffee, high-quality water, filtration and the right equipment are also paramount. 

Exceptional Equipment If you need equipment, you can source many brands directly from us at competitive prices. Currently our repertoire includes Curtis, Fetco, Bunn, Mazzer, Mahlkonig, La Marzocco, Nuova Simonelli, and Rancilio. We also have a few select used pieces of equipment that have been priced to move quickly. We stand behind our equipment and offer warranties with every purchase. 
Maintenance and Repairs  Whether you have existing equipment that is not running smoothly and need immediate assistance or are looking to set up a regularly scheduled maintenance program, we can help. Operating a coffee bar ourselves, we have experienced firsthand the necessity for trustworthy, reliable repair and service from someone who knows and appreciates the complexities of coffee equipment.
Certified and Experienced  Our experienced, industry-certified technicians and trainers provide valuable support and expert consultation for your coffee program. We will work with you every step of the way so that you benefit from proper installation, education, and water filtration, as well as regular maintenance and repairs as needed.
Water Filtration  A vital component of your coffee program is comprehensive water filtration. We offer industry standard filtration systems to suit your needs and budget. And, of course, we're happy to provide ongoing maintenance of your system with routine cartridge changes.

SERVICE CLIENT TESTIMONIALS
Cavallino Cafe
"A few months ago, our café's espresso grinder made a horrible noise and stopped working. I immediately called for help – without the grinder, we wouldn't be able to make any espresso drinks. [The tech] came over that same day, took the machine apart, found the culprit to all of our problems – a tiny piece of metal that is integral for the grinder to work. Without skipping a beat, [the technician] called his contacts and found the part we needed. He had it overnighted directly to him and the second he got it, he rushed over to our café to install the part for us and get us back up and running.
To top it all off, he was going on vacation that very day, but he stayed in town that morning to get us back on our feet. I don't know what we would do without him and the support of Higher Grounds."
Angela Wascher
Cavallino Cafe Manager (Traverse City, MI)
Alden Muffin Tin
"[Higher Grounds staff] was very helpful before, during and after the purchase of our espresso bean grinder, Nuova Simonelli espresso brewer and Bunn coffee brewer systems. They followed up several times after our initial research, purchase and installation. We appreciate the thoughtful patience from the staff at Higher Grounds in assisting us to get up and running and we certainly plan to return when upgrading equipment in the future. Thanks again!"
Butch and Cindy
Alden Muffin Tin (Alden, MI)
Mezzo Coffee House
"The service at Higher Grounds is great. Everyone is very knowledgeable, and if they can't answer your question, they get you in touch with someone who can.  When emergencies come up they are very understanding and try their best to help you fix the problem no matter what it is. Such a great company with a great mission!"
Mezzo Coffee House (Otsego, MI)